Cheap Prices And No Prescription Required. Acquire Low Cost Generic Medication On The Internet. Acquire Cheap Medication On-line With No Prescription. We Acknowledge: Visa MasterCard, AMEX, ECheck. Globally Shipping And Delivery. Any A Single It Is Possible To Buy Discount From The Pharmacy From Property On This Internet Site https://www.epide.fr/how-to-buy-generic-cialis-online/ Unreservedly! Indeed You Have Right To Stay Benefit From The Purchase. Reward Ten Free Tablets I Ve Obtained With My Buy.
I hosted a Mullet Party – business up front and party in the back!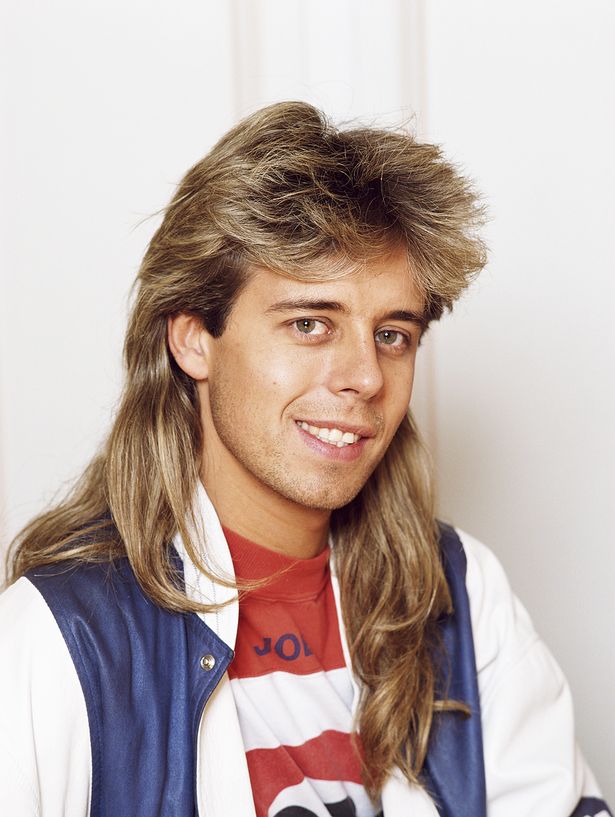 It wasn't a real mullet party for our hair. The actual story is that I had the high school choral board at my house for our annual salad supper and school kick-off meeting.  We don't call it a Mullet Party but that's my name for it because the gathering is fun but we get our business done!
I had 12 people at my house for the officer meeting.  I must start with a little disclosure before I show more photos. This was probably the first party I have ever had where I used paper products and plastic silverware.  I know that sounds unimportant to report,  but I love dishes and serving pieces. I REALLY love dishes and serving pieces. In fact, I currently own 15 sets of dishes in various amounts.  Add to that several sets of dessert plates that go with plain white dishes such as my High Museum of Art dessert plates, Valentine's dessert plates, and Christmas dessert plates (in addition to my two sets of Christmas plates) and you will see that I'm serious about table settings!
Inventory:
Brown Restaurant Rectangle
These were the first dishes I ever received. It was 1977. They were actually retrieved out of a restaurant dumpster, new in the box.  One was broken on top so I think they thought they were all broken. And, FYI, I wasn't the one dumpster diving.  These were given to me. (Ha! my kids probably never knew they were eating on dumpster dishes.)
Currier and Ives
This Royal China set were some of the ones my grandparents had and I hand washed MANY of them at their kitchen sink as did all the cousins. I received a few from my grandma but have since added many more to my collection.
Star Glow
These are from Royal China and I always liked them because they are so retro looking.  They remind me of the Jetson's cartoons.
Mikasa Garden Harvest
These are the everyday dishes I selected for my wedding registry in 1990.
Lenox Autumn
I chose these dishes as my fine china for my wedding registry.  These go in the top three favorites for me. I love the gold rim and raised enamel fruit.
Bavarian Pink
I love these dainty dishes.  A lady was selling them at an estate sale before she went into assisted living.  I assured her I would use them and take very good care of them.  I like to use them for Mother's Day luncheons.
American Sweetheart
American Sweetheart dishes were made in the 1890's are hard to find. I don't have a very large set of them but they are pretty on a blue tablecloth. The dishes have a blueish tint to them.
Lenox Christmas
Also in the top three is this set of Christmas dishes.  They are ornate and remind me of my Eating Cardinal friends.
Twelve Days of Christmas
I decorate with the Twelve Days of Christmas theme on my stairwell and with the kids gift hunt on Christmas morning.  This is what we eat our Christmas coconut toast on every year. There is a different plate for each of the 12 days. They are from William's Sonoma.
White China
Gotta have some go-to plates.  My mom has a set so between us we can serve 24.
Hawaiian Melamine
Only 12 people can come to my luau, though.
Halloween Melamine
I got these at Kroger one year.  Love them.
Fourth of July Melamine
I feel like I just put these away.  I pull them out every year for the Fourth.  They are from Target. They have great seasonal inexpensive dishes.
Valentine's Melamine and Ceramic
I have two sets for Valentine's cuz I just love Valentine's Day (not really…if you know me well, you know it is, in fact, my least favorite holiday.) Men…..
Williams Sonoma Easter
I'll finish with a happy plate.  These are from William's Sonoma.  There are quite a few other pieces to go in the set and they are all lovely.
Do I have an absolute favorite? Yes and no.  Each set has different memories attached to them.  For example, the Brown Rectangle plates were the first olive out of the jar, so to speak, and got me collecting different and unusual sets.  The Currier and Ives were some of the ones we ate off of at my grandparents so that brings back memories. The Mikasa Garden Harvest and Lenox Autumn dishes were the dishes I first picked out as an adult. The Christmas plates are always a happy plate to pull out and the Easter plates remind me of Easter egg hunts when Davis, Olivia, Nick, and Elyse were little. If I pick a favorite, I feel like I'm slighting the others, but secretly I do admire the American Sweetheart set.  They are the oldest dishes dating back to the 1800's and I treasure them for their antiquity.
So, with my love of dishes, why did I use paper and plastic?  I have had this choral group here for the last two years and used regular dishes.  This year I started pulling out the dishes and then I remembered that the choral members told me to use paper and in years past  how many dishwasher runs it took to clean it all and the time it takes to put it all away and then I realized my decorating palette was still red from my summer colors and I didn't really have summer dishes that went with red except for the Hawaiian and I didn't want to do the whole luau thing…blah, blah, blah… so the choice became clear. PAPER PLATES and PLASTIC CUPS.
It was hard to let go at first because I do love a nice table setting but when everyone came and dumped their plates in the trash after eating, I did feel a little relieved not to have a couple of hours of cleanup afterwards.
Why am I explaining all of this?  Mostly because I looked at my photos and thought,"Who wants to see pictures of plastic cups and paper plates?"  Ha!  Now that you've heard my long boring story, you can look beyond the plastic at my nice clean house and the smile on my face 10  minutes after the Mullet Party when all the clean up was done!